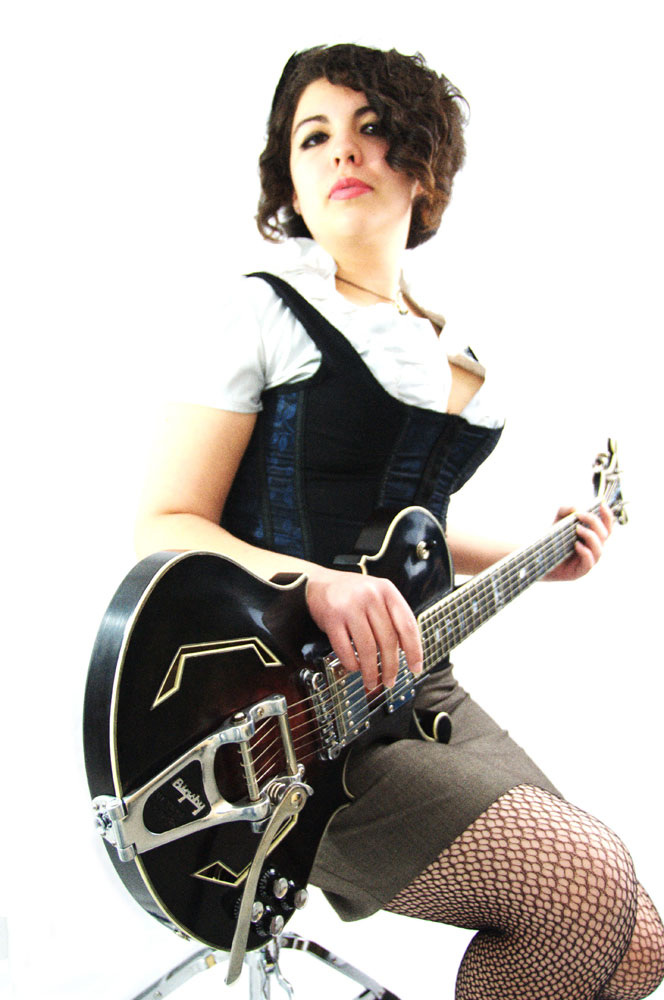 Introducing the Edison
From its earliest origins —in my drawing journals from as far back as 2001 —to the first prototype in 2011, the Edison concept has been a steady companion throughout the entirety of my early development as a luthier. You have to be a musical bozo to miss the Beatles reference in the name, and that homage was really the catalyst for branding my guitars as Maxwells in the first place —be on the lookout for a special edition in Silver leaf called the Silverhammer!
I'm still earning my wings as a professional craftsman, so my intent at this point is to charge an extremely modest base price (modest for the world of custom guitars, of course) for the guitar itself —options such as exotic wood substitues, fancy hardware, Design Modifications and custom inlays, case, etc. will cost more.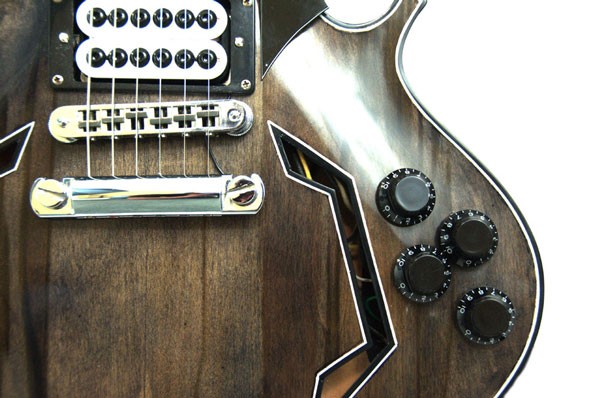 I'm really happy with the Golden Age Overwound Humbuckers I've been using. These are really crisp and powerful pickups and at an extremely affordable price! The next few I build will likely each feature a different pickup configuration &I'm thinking a P-90 build and a trio of singles in addition to another dual-humbucker set up.
Overall, the guitar feels and plays a lot like a Les Paul. The weight is a little on the lighter side (which can hardly be a shortcoming unless you're using your guitar to do squats), but the neck and ebony fingerboard feel solid and smooth underhand.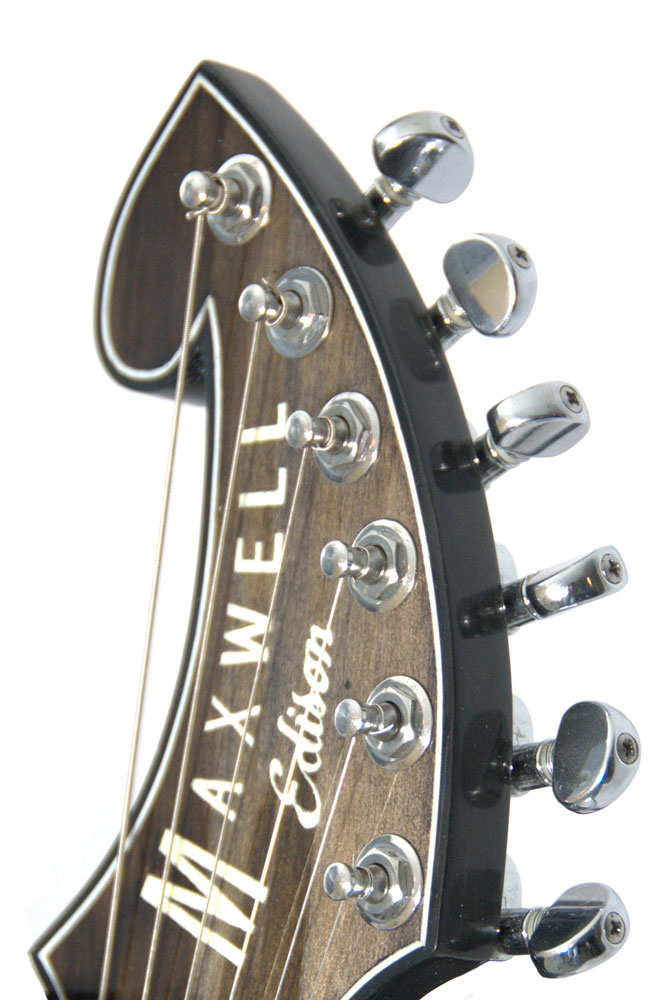 I'm eager to play with this design if there's a detail that could be changed to make the overall design more attractive to you —A number of people have expressed that the hard angular lines of the soundholes are unattractive to them, or they are not sure about the eccentric flourishes on the Maxwell headstock designs. Be assured that these are all elements that can be swapped out for more traditional or conservative aesthetics in the interest of scratching your particular visual itch.