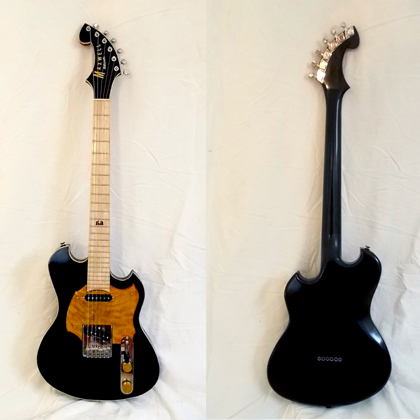 Hellacaster
Solidbody electric guitar with Maple & Cherry body, Hardrock Maple neck, dyed maple binding and pickguard, bound 24-fret Maple fretboard. Vintage Tele–style bridge, Duncan Alnico Pro Bridge p/up, Mojotone Twoface neck p/up.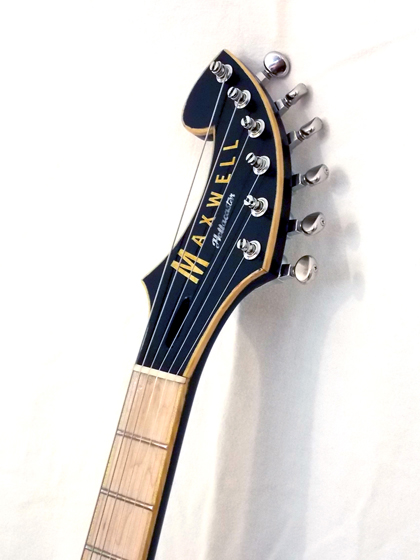 A model I built on spec, the Hellacaster is one of three interpretations of a basic double-cutaway body profile, each interpreted after the fashion of, respectively, an SG, a Telecaster and a Strat.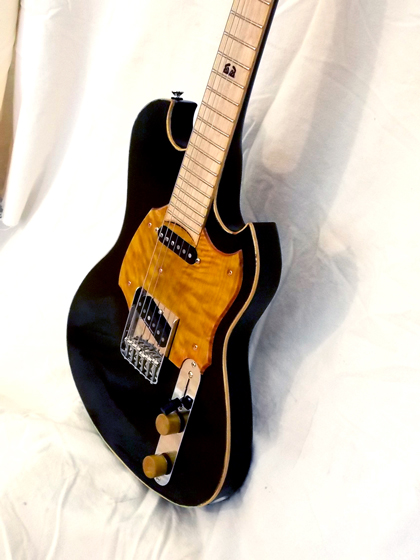 I'd never played on a Tele before, so this was sort of an experiment —I'm not really excited about having to mess with lacquer in the context of frets, but I'm probably going to do more of it. This is a bright, snappy little twanger with a lotta sass and style!