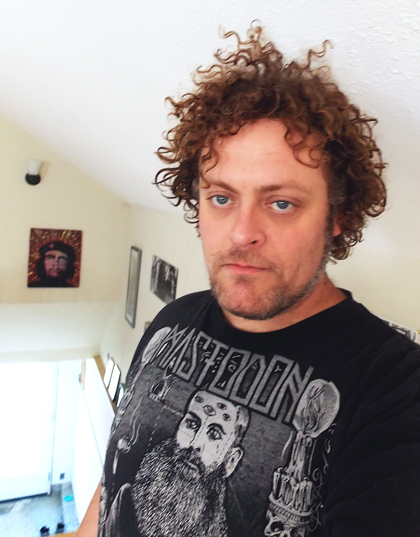 About Maxwell Guitars
Hi. I'm Sam Tsohonis. Can you pronounce that out loud? Didn't think so.
You can see why I chose to name the guitars I build after my middle name, Maxwell.
I used to joke that I was named for the Abbey Rd. tune, "Maxwell's Silverhammer" but that's not true —my middle name was given after Maxwell Miracle, the doctor that delivered me. I did, however, grow up listening to a lot of Beatles LPs, and "Maxwell's Silverhammer" was always up there with 'Mr. Kite' for me.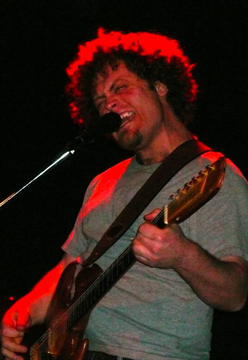 What I like about most musicians I enjoy is a sense of the personal voice, be it from the vocalist or the instrumentalist —it is what makes everything Tom Waits does so incredible; why Kurdt Cobain's guitar and voice can sound like nonsense to an academic sensibility and yet still feel unavoidably epic and compelling; why Jerry Garcia attracted a cult around his playing (not to sell Phil or Bob or the others short) —we respond best to that in the world that is rare and unique. We keep these things in our hearts and minds after we see them because their uniqueness makes them more significant to us. It's why so many people enjoy having tattoos- that extra bit of self-identification empowers us and consecrates our physical presence in the image of ideals and memories that make us stronger in spirit.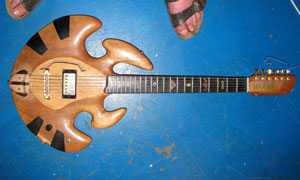 In Wenatchee, where I spent my late childhood and adolescence, guitar selection was limited to mostly current retail models with licensed local dealers or the pawn shop - home of all sorts of strange-looking italian guitars from the 60s and 70s. I ended up favoring pawn shop guitars, originally because of budget but eventually my intent was to avoid the simulacra epiphone pauls and sgs, and the squires and mim fenders. They were always considered 'lesser' than the adult-budget made-in-USA Gibsons and Fenders, for set up and components and who knows what else. A beat up Austin electric with hefty galvanized construction screws for strap buttons became my main guitar after smashing the Epiphone SG my parents had given me for Christmas a few years prior. Sure I was drunk as hell and pissed at my girlfriend (bear in mind I was 18), but I was also always disappointed to feel like I had one of the more generic guitars in production. I felt like I would never be hardcore with something that looked like it came from a store (which is ridiculous of course). If I couldn't have the best, then at least I thought I deserved something interesting…
… I know, I know —what an unappreciative little ****!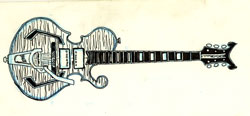 But even after I'd built a guitar of my own I always wondered why, if Fender and Gibson needed to sell so many guitars, why not give us something new to look at? And don't even get me started about all the knock-off strats, teles, pauls and sgs out there. Just in case any builders reading this are out of the loop, there exists a great variety of shapes yet undiscovered in the world of custom guitar design.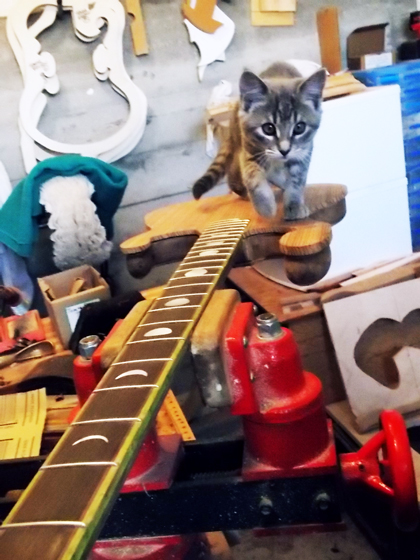 I owe a lot of what I actually know about lutherie to Rick Davis and Cat Fox of Sound Guitar Workshop in Seattle —their friendship and tutelage has been extremely confidence-inspiring. I guess the rest is thanks to literacy, a lot of dumb mistakes and sheer spartan obstinance.